Michael Messer - Solo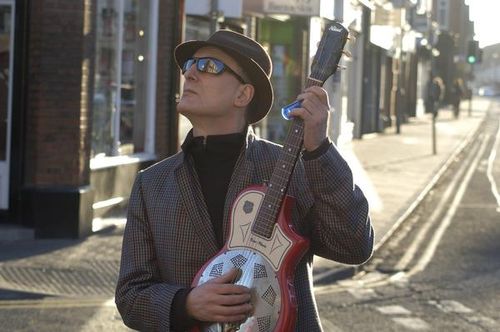 Michael Messer - Vocals, slide and lap steel guitar
"Michael Messer is rare amongst Brit bluesniks, in that he possesses a real feel for the music and yet gives it his own personal stamp"
 - fRoots

"It's Messer's vocals which are the real revelation; heartfelt and pained, full of trial and struggle, just like the best blues"
 - Q magazine

"To say that Messer is a slide guitarist is like describing Mother Theresa as a nun! One of the best slide guitarists Britain has ever produced"
 - Time Out magazine

"Slide merlin Michael Messer has of course produced some spellbinding blues'n'beats albums in recent years, and in his solo set he shows a driven and fluid guitar style that exactly suits his characterful voice. He really is an expert player"
 - Blues Matters!
 "His slide work was both deft and stunning.  The audience sat in rapt silence hanging on to every chord whilst classics such as Rollin' & Tumblin and Walkin' Blues followed by one of the best versions I have heard of Diving Duck since Taj Mahal. The set closed with a driving rendition of Write Me a Few Short Lines. The audience were on their feet roaring their approval". 
 - Blues In Britain