Reviews & Press Clippings
Michael Messer's Mitra - nominated in the 'Best Band of 2017' category in the 'Songlines 2017 Music Awards'

Call Of The Blues - #7 in Ted Gioia's 100 Best Albums of 2016

Call Of The Blues - #1 in the iTunes Blues Chart - February 2016

Call Of The Blues - #1 in the World Music Network Chart - May 2016

Call Of The Blues - #1 in the World Music Network Chart - April 2016

Call Of The Blues - #10 in the Transglobal World Music Chart - April 2016

Call Of The Blues - fRoots Playlist - January/February 2016

Call Of The Blues - Songlines 'Top Of The World' top 10 - April 2016

Call Of The Blues - #1 in the IBBA chart - February 2016

Call Of The Blues - #4 - Argonauta's Best World Music Albums of 2016   
Call Of The Blues - Blues Matters top 10 - February 2016

Call Of The Blues - Album Of The Year - Guitarist Magazine 2016

"MAGNIFICENT INDIAN BLUES ....Call Of The Blues is a remarkable fusion of country blues with Hindustani music, showcasing the splendour of the slide guitar and the talent of three extraordinary musicians".
Angel Romero World Music Central

"The trio spent two days in the studio recording this quite superb album. Messer's regular blues repertoire is the source of much of the material – but they're transformed by the Indian musicians, as the dark, droning mojo of the Delta is lent additional mystery by the layers of raga-like atmospheric ambience. Best of all is 'Bhupali Blues', in which the exchange works in the opposite direction, with Messer's bottleneck blues tropes blending seamlessly into the structure of a traditional raga as the two guitarists exchange licks with scintillating panache". 
Nigel Williamson Songlines

"There's nothing I Like more than a meeting of musical minds where you can't hear the joins, and that is absolutely what we've got here. Messer is rare amongst Brit bluesniks, in that he possesses a real feel for the music and yet gives it his own personal stamp. This is an acoustic blues album that takes the music right back to the deltas; Mississippi and Ganges".
Jamie Renton fRoots

"...Not since the Beatles teamed up with Ravi Shankar back in the day has there been such an experimental and inspired meeting of musical cultures. I've no doubt this album is going to be internationally lauded for both its musicianship and Messer's stunning vision".
Iain Patience Music News USA

"Filled With Eastern Spice and Magic. Every note is blues that shimmer like sari silk. This album is a success due to the melodious delivery of the lyrics from Michael, plus the grounding of his guitar skills keeping the blues rooted in the soul. The tabla and Mohan veena add texture, tone and twists in the beat and cadences of the blues. Call of The Blues is a mighty voice"  Liz Aiken - Bluesdoodles 10/10
"The most exciting and creative blues innovation I have heard in years!" 
David Freeman Jazz FM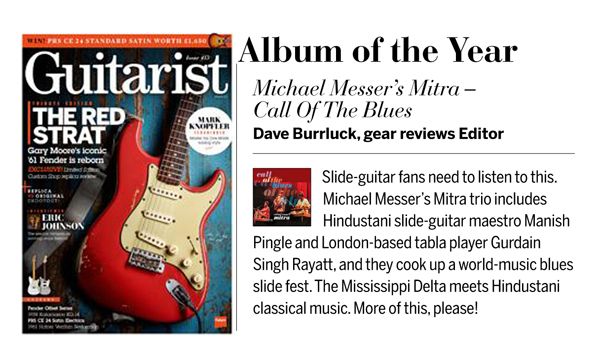 Call Of The Blues - BBC Radio
BBC Radio 2 Cerys Matthews Blues Show (Live Session)
BBC Radio 2 Mark Radcliffe The Folk Show
BBC Radio 2 Paul Jones Rhythm & Blues Show
BBC Radio 3 Late Junction
BBC Radio 6Music Cerys Matthews World Music Show

Call Of The Blues - "One of the top albums of 2016!" - Kevin Beale Blues On The Marsh - UK

Call Of The Blues - ALBUM OF THE WEEK - Acoustic Blues Club - KCOR Kansas City Online Radio - USA

Call Of The Blues - ALBUM OF THE WEEK 
Gary Grainger's Blues Show - Bishop FM - UK

Call Of The Blues - ALBUM OF THE WEEK - André Rhéaume Podcast - Canada

Call Of The Blues - ALBUM OF THE WEEK - Elena Wolay Sverige Radio - Sweden

Call Of The Blues - ALBUM OF THE WEEK - Lauri 'Arno' Ankerman - Ison Suden Show, Lähiradio - Finland

Call Of The Blues - featured as one of three albums of the month - Chris Heim Global Village Radio - USA

Call Of The Blues - featured as one of three albums of the month - Juan Antonio Vázquez & Araceli Tzigane, Mundofonias - Spain 

Call Of The Blues - featured album - Rootsworld Radio, USA

Call Of The Blues - featured album - World Fusion Chicago, USA

Call Of The Blues - featured as one of three albums of the week - Willi Klopottek, Mondophon Auf Radio, Luxembourg

"It's nothing like I've ever played on my Blues & Boogie show before, but I love it...Bhupali Blues, it's superb!" - David Freeman Jazz FM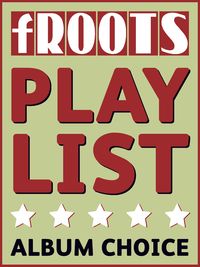 CASHBOX MAGAZINE CANADA (December 2015) - Now, here we have that genuinely rare thing - a total original of wondrous cross-continental music that makes you pinch yourself and ask why it hasn't been done before.
Messer is a UK resonator/blues/slide guitar master with a positive pedigree in acoustic blues. For Michael Messer's Mitra, he has teamed up with two young Indian musicians, Hindustani, Manish Pingle on Mohan Veena (a new instrument to me) otherwise known as Indian slide guitar, and Gurdain Rayatt an English Tabla player of some distinction.
Messer says he has long been interested in the possibility of bringing this Indian sub-continent musical tradition into the studio to merge with his own love for traditional US blues music. With this extraordinary release, he has successfully done just that. Astonishingly, perhaps, the whole project was completed in a matter of a few days with virtually no overdubs and the result is little short of jaw-dropping.
Not since the Beatles teamed up with Ravi Shankar back in the day has there been such an experimental and inspired meeting of musical cultures. I've no doubt this album is going to be internationally lauded for both its musicianship and Messer's stunning vision. This is an album of pure, sparkling, sublime originality. Anyone with an interest in traditional acoustic blues will be inevitably bowled over by the seamless fusion of what could easily have been two clashing musical cultures.
Tracks covered include a couple from Mississippi Fred McDowell ('You Go to Move' and 'You Gonna Be Sorry'), another few from Muddy Waters ('Rollin' & Tumblin' ' and 'I Can't Be Satisfied'); add a traditional Indian Raga, 'Bhupali Blues' and old country standard 'Rolling In My Sweet Baby's Arms', and you have a fair idea of what to expect here. Even then, you'll be amazed by the soulful sound. 'Mitra' itself means 'Friends' - an apt title for such a wonderful musical meeting.

Iain Patience